Every island on Canary Islands is different and beautiful in its own way. Fuerteventura as the sunniest of all Canary Islands offers to its visitors beautiful sandy beaches, very relaxed hippie atmosphere and lots of goat cheese :).
Even though it seems as a very dry and bare island without much nature beauty, there are some hidden gems to see and visit. Forget about the Corralejo sand dunes that all the travel guides talk about. Rent a car and let's pick you a place where you can truly relax. Let's have a look at the best 3 beaches nearby Corralejo that are definitely worth visiting while on Fuerteventura.
Tindaya beach
Tindaya is one of my most favorite beaches in Fuerteventura. Back in the day I used to go to Tindaya with my girlfriend and we stayed there the whole weekend without ever seeing anybody coming to the beach. This sandy beach offers relaxing solitude with a stunning surrounding. Tindaya is located on the west coast of Fuerteventura and it will take you about 30 minutes driving from Corralejo to get there. You will drive through the Tindaya village to get on a nicely kept dirt road which will take you to the beach.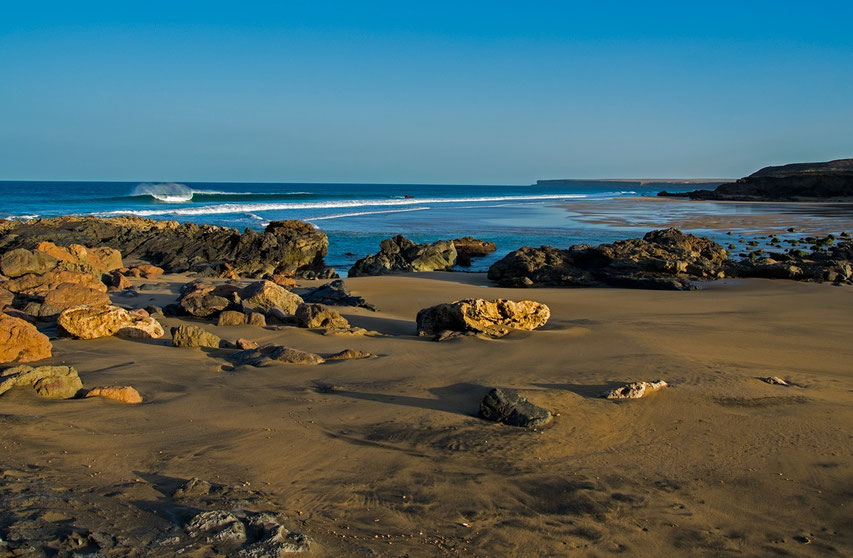 Esquinzo beach
Esquinzo beach is very popular among the surfers as it offers good waves in an amazing surrounding. Esquinzo is a bit more visited than Tindaya but don't expect any crowds there. It is located approximately 6km south of Cotillo and driving on a dirt road is the only way to get you there. The best way is to follow the dirt road along the coast until you see a white house on your right side. You will need to get down from the main dirt road and drive towards the house. You will have the house on your left when passing it. After that you will only need to follow the road and drive south. After about 1km you will come to the end of the road. In front of you will be a canyon with a sandy beach below – Esquinzo. There is a tiny way that will get you down the cliff.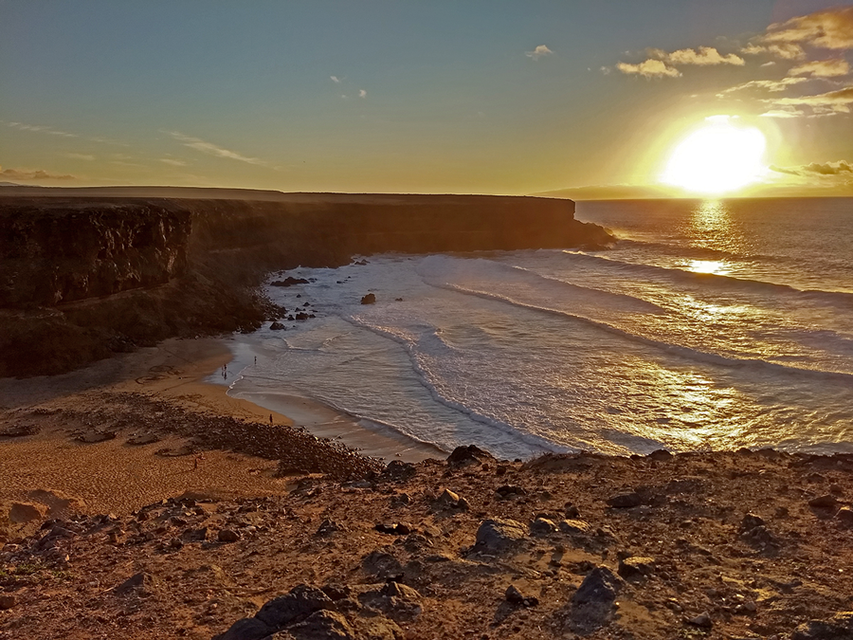 Aquas verdes
Aquas verdes are natural pools that fill up with water during high tide. When the tide goes down they offer a perfect place to lie down on the warm stones that heat up under the sun and take an occasional swim in one of the created pools. Because of the non-linear coastal lava stone formations, you will easily find a secluded place where you will feel alone.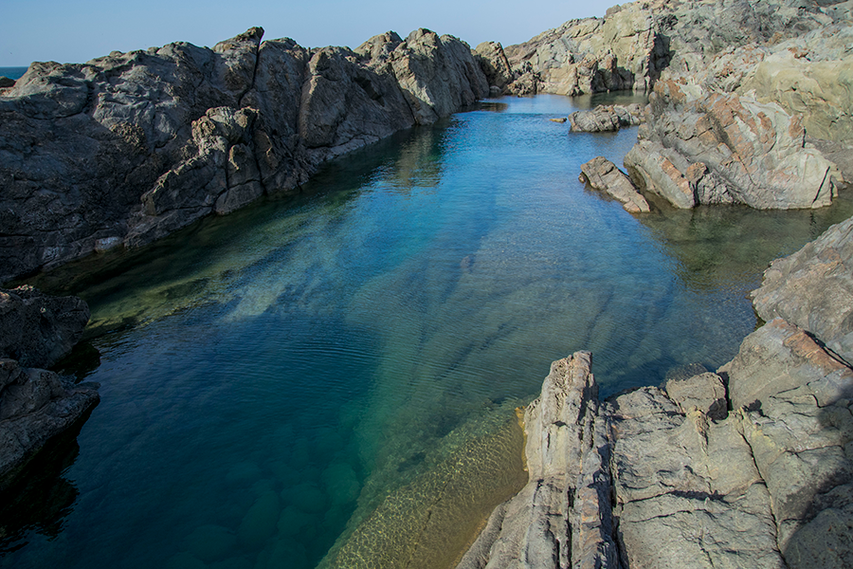 If you are visiting Fuerteventura you should really consider renting a car and visiting one of these beautiful beaches. And while visiting Corralejo, do not forget to stay active and come play tennis with us.